Pre-conference: Connecting health and climate change
---
Wednesday 10 November, 09:00 - 12:40 CET
Organised by:
ENBEL – connecting Health & Climate Change, RCSI University of Medicine and Health Sciences, Irish Doctors for the Environment (IDE)
This session will bring together both researchers and public health experts to identify how best to translate the findings of climate and health research into international public health practice. In simple terms, the question we will be seeking to address is 'What measures can be instituted over the next ten years to address the impact of climate change on population health with a particular focus on the most underserved groups?'
Detailed programme follows.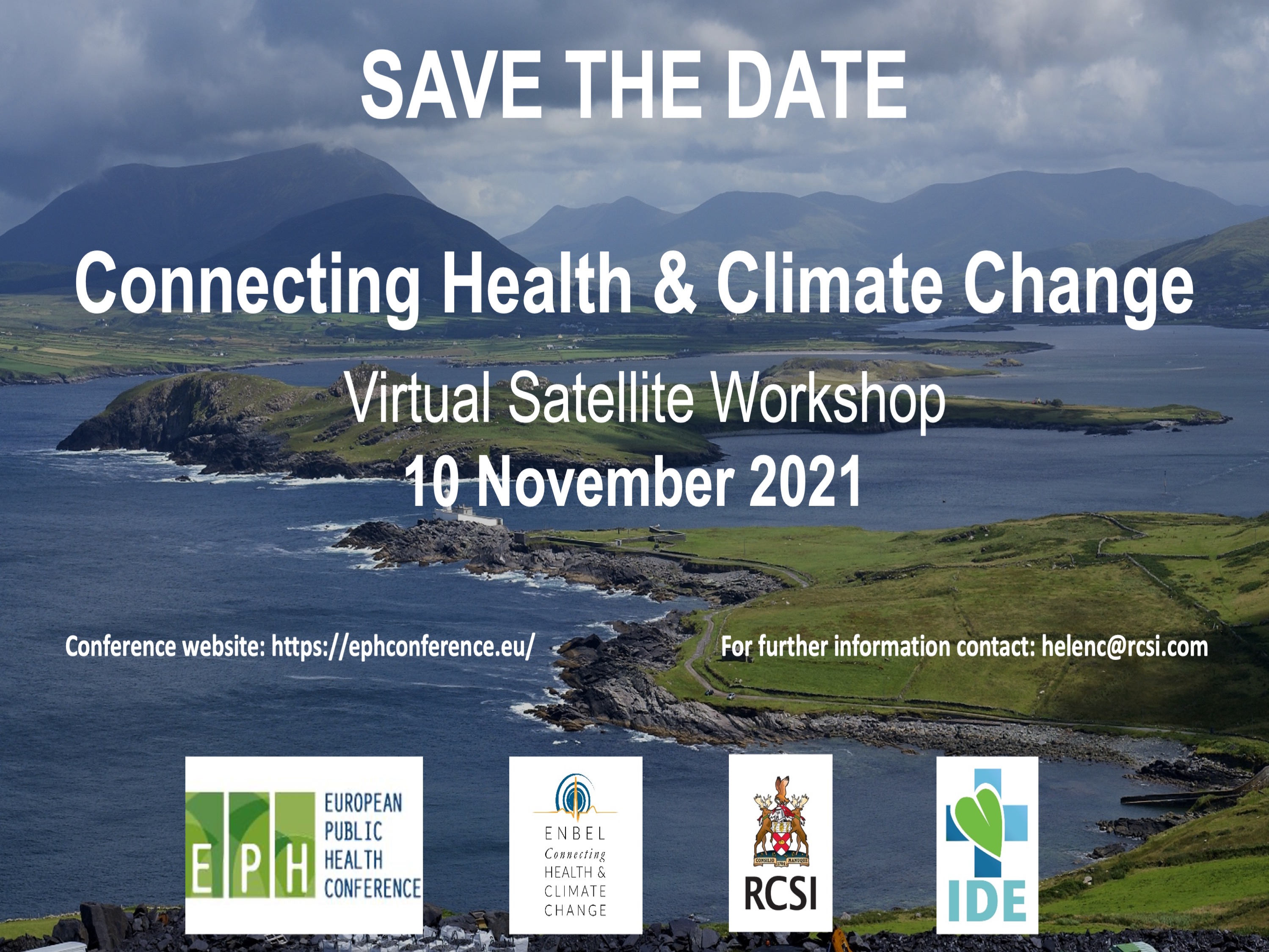 Registration fee
Attendance of the pre-conference is free of charge but registration is required. Pre-conferences can be added to your registration after you have already registered. You can do so by logging into your account and updating your registration. You can also register for the pre-conference only.