Meet the Chairs of 17th EPH Conference 2024
---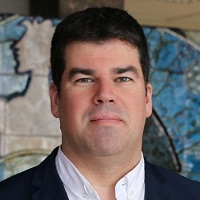 Ricardo Mexia
Chair of the 17th European Public Health Conference
Ricardo Mexia (MD, MPH, EPIET) is a public health physician and epidemiologist. He works primarily in communicable diseases, epidemiological surveillance, public health emergencies and mass gatherings, having been involved in the investigation and control of several outbreaks, and providing training in field epidemiology. He is also a science communicator and collaborates regularly on health issues, in various media (TV, radio, online, written press). Currently part of the Department of Epidemiology of the National Institute of Health Doutor Ricardo Jorge, Lisbon, he is a guest lecturer at the Faculty of Medicine of the University of Lisbon, the Faculty of Medicine and Biomedical Sciences at the University of Algarve, and at the Institute of Social and Political Sciences of the University of Lisbon. He is currently the President of the EUPHA Infectious disease control section, and the President of the General Assembly of the National Association of Public Health Physicians (ANMSP). He is also the President of the Lumiar Parish Council in Lisbon.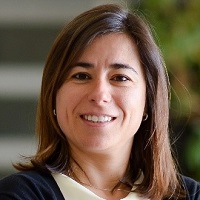 Sónia Dias
Chair of the International Scientific Committee of the 17th EPH Conference
Sónia Dias is Dean and Full Professor at the National School of Public Health, NOVA University, Lisbon, Portugal. She is public health specialist and a social scientist whose research focuses on health promotion, disease prevention, socio-behavioural insights and health literacy, with a particular interest in health inequalities and vulnerable populations. She is engaged in several projects aimed at understanding health needs and implementation of health-promoting interventions through participatory approaches in combination with quantitative and qualitative methods. Her work seeks to produce evidence for innovative policies and action strategies that address complex public health issues to improve populations' health. She teaches doctoral and master courses on public health and health promotion. Previously she was director of the International Public Health Unit at the Institute of Hygiene and Tropical Medicine (IHTM), Lisbon, and coordinator of the doctoral programme 'Challenges in the Health of Migrants' at IHTM's Global Health and Tropical Medicine research centre. She acts as an expert for ECDC, WHO and IOM. She is a member of the Steering Committee of the EUPHA Migrant and ethnic minority health section.