Anthony Staines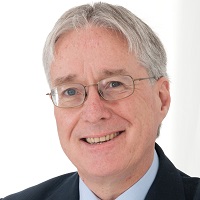 Chair of the 14th EPH Conference 2021 and Professor of Health Systems
Anthony Staines is Professor of Health Systems at the Centre for Integrated Care and School of Nursing, Psychotherapy and Community Health, Dublin City University, Dublin, Ireland. He is an epidemiologist and a public health consultant whose research focusses on the uses of (digital) information in health care. He has a particular interest in child health and disability. Working closely with the Health Intelligence Unit in the Health Services Executive in Ireland, he has led a number of projects to deliver innovative health information approaches in Ireland and Europe.
He teaches on programmes in public health and health systems within DCU, and on digital health in an innovative national programme led by the Health Services Executive.
He was formerly the chair of the Irish Blood Transfusion service, and now leads St. Michael's House, one of the larger providers of services for people with Intellectual Disability in Ireland.