Pre-conference: Digital health solutions: building bridges for access to health services in islands and remote communities
---
Wednesday 20 November, 09:00 - 12:30, Room Ratonneau
Organised by:
WHO Collaborating Centre on Health Systems and Policies in Small States, Islands and Small States Institute, University of Malta, EUPHA Section Digital health (proposed section)
As health services become increasingly specialised islands and remote communities will find it harder to keep up with scientific and technological developments to provide a full array of health services on their territories. It also becomes more challenging to enthuse young health care professionals to work in such places where they might feel isolated as well as lacking the professional challenges and opportunities associated with working in specialised centres in large cities.
Digital health, advanced communications and robotics provide exciting opportunities to create virtual bridges between health services in highly specialised centres and health care units on small islands and remote communities. These areas are likely to be amongst the front runners to take up and scale up such innovation given the lack of alternatives that they are facing.
This pre-conference intends to shed light on the difficulties being experienced in sustaining high quality healthcare in the light of increasingly complex and high–technology health services and to examine existing examples of digital/robotic solutions that allow virtual bridges to be built between highly specialised centres and health care units serving small islands and remote communities.
Lessons learned will be shared and a vision of the future models for health service delivery using small islands and remote communities as front runners in a digital health service environment will be discussed and explored.
Programme
Workshop organisers:
Natasha Azzopardi-Muscat and Stefan Buttigieg, Malta
Setting the Scene: Islands, Small States and Remote Communities
Champions for the next era of digitalised /robotic health services? - Natasha Azzopardi-Muscat, President European Public Health Association and Head WHO Collaborating Centre Health Systems and Policies in Small States University of Malta
Small Islands as Digital Health Innovation Hubs: Challenges and Opportunities

The Malta Case Study - Stefan Buttigieg, Co-Founder Digital Health Malta, Co-Chair EUPHA Section Digital health(proposed section), Higher Specialist Trainee Public Health Medicine
Governance models in eHealth

A summary of different models and experiences - Line Helen Linstad, WHO Coordinator Norwegian Centre for eHealth Research
Reaching out to small islands from a large country

Telemedicine in French Islands: models and lessons - Robin Ohannessian, Medical Director Telemedecine 360
The contribution of digital technologies to Emergency Medical Services implementation in remote areas and small islands

The case of Italy - Anna Odone, Director School of Public Health, University Vita-Salute San Raffaele, Milan, Italy, Co-Chair – EUPHA Section Digital health (proposed section)
The need for primary care and public health integration through digital tools in Greece
Lessons and recommendations for evidence-based practice and evidence-informed policy across the Mediterranean and beyond - Elena Petelos, Co-Chair Real World Evidence & Artificial Intelligence IG, Health Technology Assessment international(HTAi), SRF in Public Health, Lecturer in Evidence-Based Medicine and Evidence-Informed Policy, Clinic of Social and Family Medicine, Department of Social Medicine, School of Medicine, University of Crete, Greece
Sustaining an innovative health service in a small island: What do we ask of digital health?
Reflections from the policy and practice perspective:

Susan Turnbull, Medical Officer of Health, Government of Jersey, Channel Islands, Great Britain
Andrea Gualtieri, Director General, Istituto per la Sicurezza Sociale, Republic of San Marino
Bringing it all together: discussion with audience participation
Concluding Remarks and Reflections
Registration fee
Registration for this preconference is no longer possible, fully booked.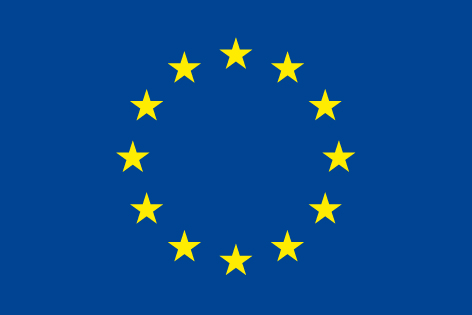 This activity received co-funding under an operating grant from the European Union's Health Programme (2014-2020).